Love made us a family, pebble art captured our memories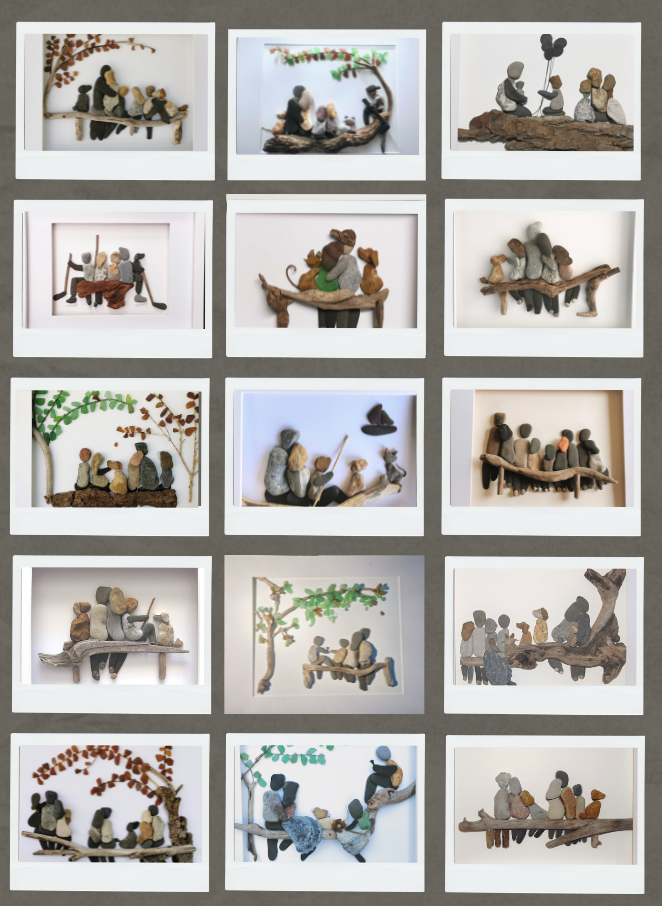 Personalized Family Portraits
Family portraits serve as a reminder of the memories and experiences that have brought us together, a symbol of the enduring love and connection that binds families together.
Your personalized portrait will reflect the unique physical attributes of each family member.
These works of art have a significant emotional impact on both the giver and the recipient. They are a unique and meaningful gift for loved ones, one that captures the beauty and simplicity of nature and the importance of family in our lives. They are a treasure that can be passed down from generation to generation.
Full Details
Anniversary Gift Ideas
Seawaw

"A seesaw is made for two people so that when you go down, there would always be someone to lift you up ".

A meaningful gift. Whether it's a first-year anniversary or a 75th, the sentiment will always apply.

One umbrella

"No relationship is all sunshine, but two people can share one umbrella and survive the storm together."

One of the most popular pieces at my in-person shows.

Don't give up. Love never fails.

You will forever be my always

Full of love, this piece will always be set in a way to capture a connection between the couple.

Personalized sayings will add a meaningful touch to any of these pieces.
Customized Anniversary gift ideas
Happy 50th

Details of their love story help personalize each piece into a work of art that resonates with each couple. Knowing your budgets will allow me to provide you with all kinds of ideas and options.

This story started in Greece, a local artist painted this gorgeous backdrop. The coral from her skirt is from Mexico, where they honeymooned. The stone for her head is from Mixonos, just like the sea glass.

A special trip

This gift was made for a couple who loves vineyards. Pictures taken on the couple's trip can be printed in the background to embrace a touching memory.

The stones chosen for your art piece will resemble the physical appearance of your choice. This would include hair length, color, height... A picture of the couple is most helpful and used as reference.

A favorite activity

This couple is showing their children their photo album while reminiscing about their previous volunteer assignments. The shells and corals for this piece were specially chosen based on the geographical area where the couple had lived. This made this piece an incredible heirloom.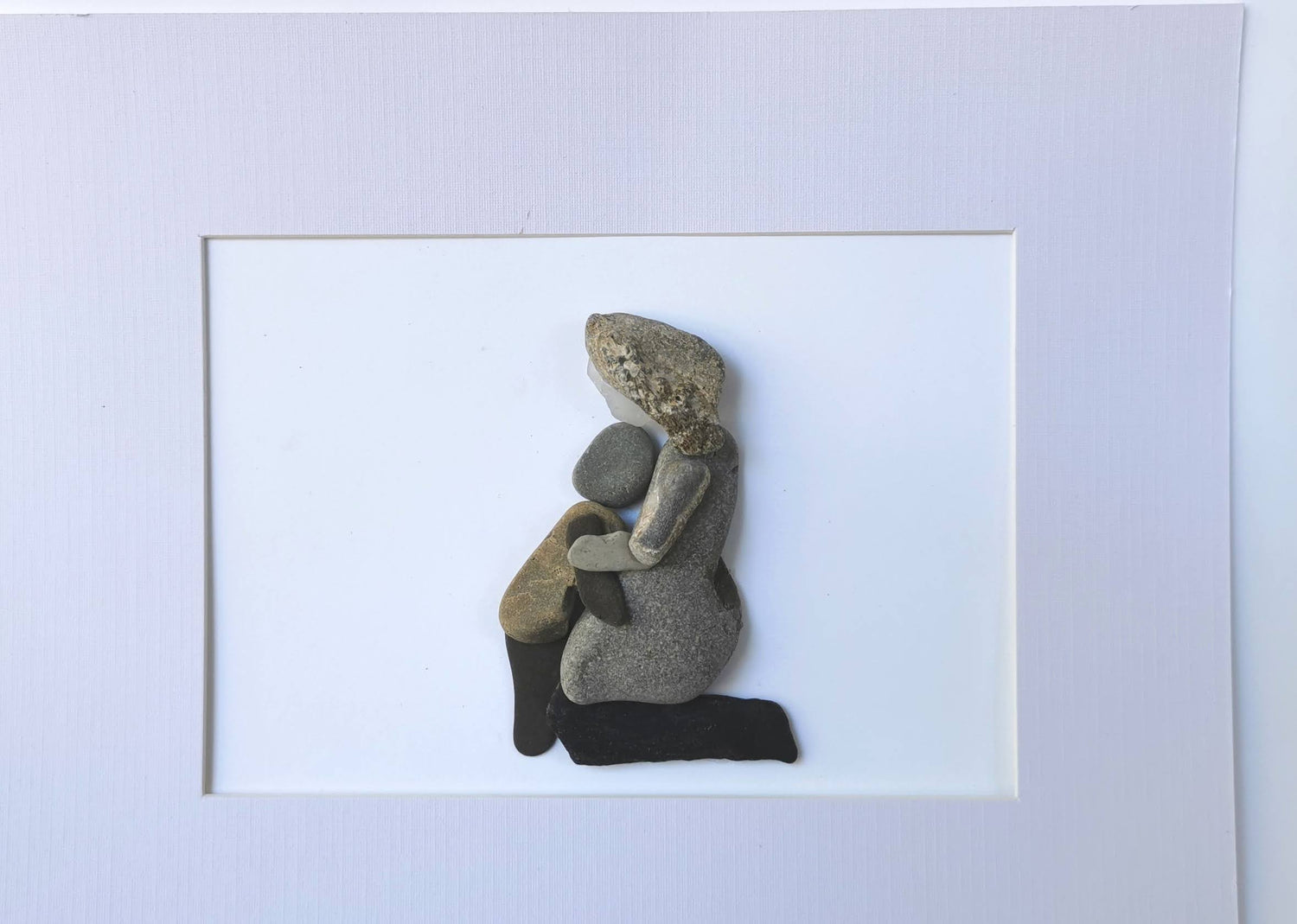 New Baby
"The most precious stones you will ever have around your neck, are the arms of your children"
Available Gifts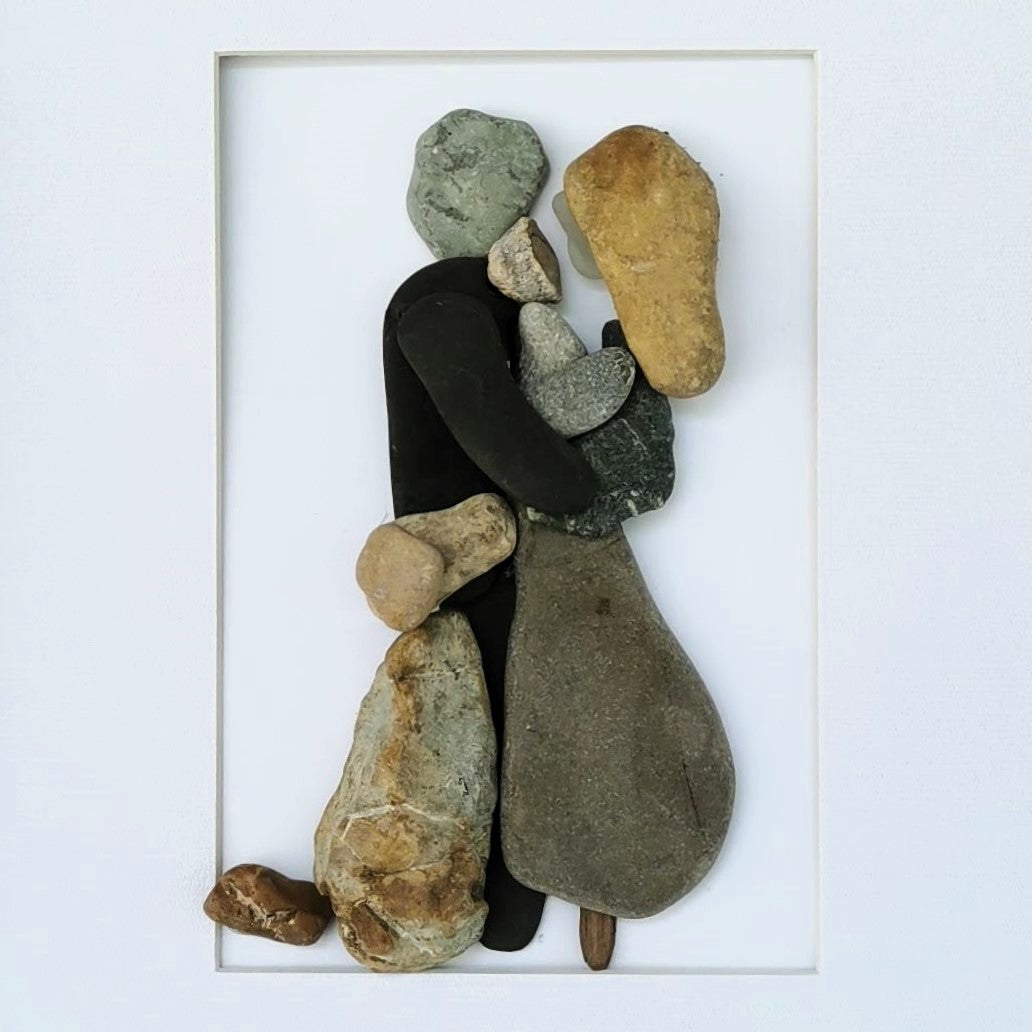 New Parents
"Sometimes the smallest things take up the most room in your heart. " - Winnie the Poo
Gift ideas
Contact form for custom orders